There are a lot of misconceptions when it comes to having a website for your business. Some people think their businesses are too small to even start thinking of a website. Other people think that since their business does not need them to use a computer so do their potential clients. All these are myths that need to be busted. A website is an important ingredient in the success of any business today. Here is why your business, big or small, requires a professionally designed website:
It is affordable
First things first, the mention of a website sends people thinking that is it an expensive affair. Most business owners therefore think they cannot afford a website, suffice to say, you can't afford NOT to have one. You do not have to dig deep into your pocket to have a professionally designed website. There are different types of websites to match your budget.
Your business will look credible
In this age and time where everyone turns to the internet for everything that they need, your business should have a website to remain credible. Potential clients prefer looking for what they need online because it is convenient. If they don't find you there, they will swiftly move to your competitors who have a functional website.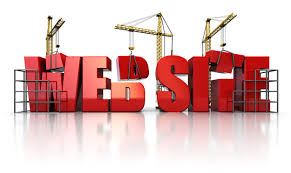 A professionally built website is essential to your business
Your business will be accessible
A website becomes your selling point because it is available 24/7/365. A website has no closing hours, which makes it easier for your regular and potential clients to access you whenever and wherever. More people today have busy lifestyles and a website provides the convenience they need because they might not be able to come to your physical location.
Your business will capture a wider market
With a website, you can be sure that your business will reach a wider market. A website has no geographical boundary; it allows you to reach your regular as well as potential clients who are far and wide. The good thing is that people have embraced e-commerce and having a functional website is the first step.
It is a medium to showcase your work
It does not matter the type of business you have, as long as you have a website in place, you can easily showcase your work. Some of the things you can boldly 'flaunt' on your website are your portfolio, gallery that speaks through photos as well as client testimonials on your work. This will help you in demonstrating your unique selling point
A website keeps your clients informed
A website is an easy and cheap way to keep your clients informed. It is easy to update information on your website with news about your products/services, special promotions, upcoming events among other updates. Updating information on the website is cheaper than doing the same on print or TV adverts.
A website improves customer service
It does not matter what products and/or services you offer in your business, once you have a website it improves customer service. There are usually questions that most people will ask regarding your products/services. With a website, you can incorporate a FAQ page on your website thus giving users a good customer experience. Most of the time they will have all their questions answered.
Do you need a professional website built for you? Call us today and we shall meet your needs and simplify your life. In our world, we believe creating a website equals creating dreams.